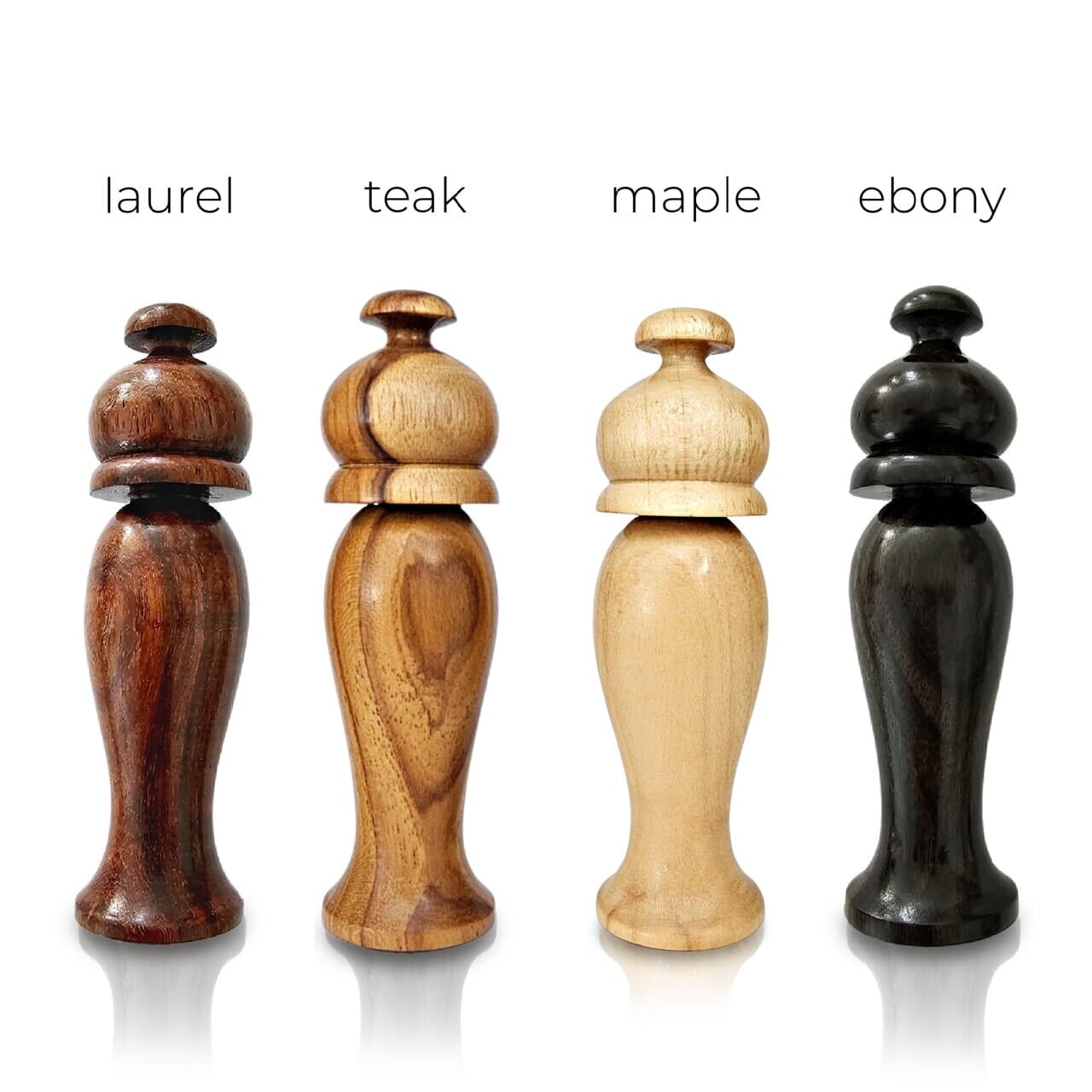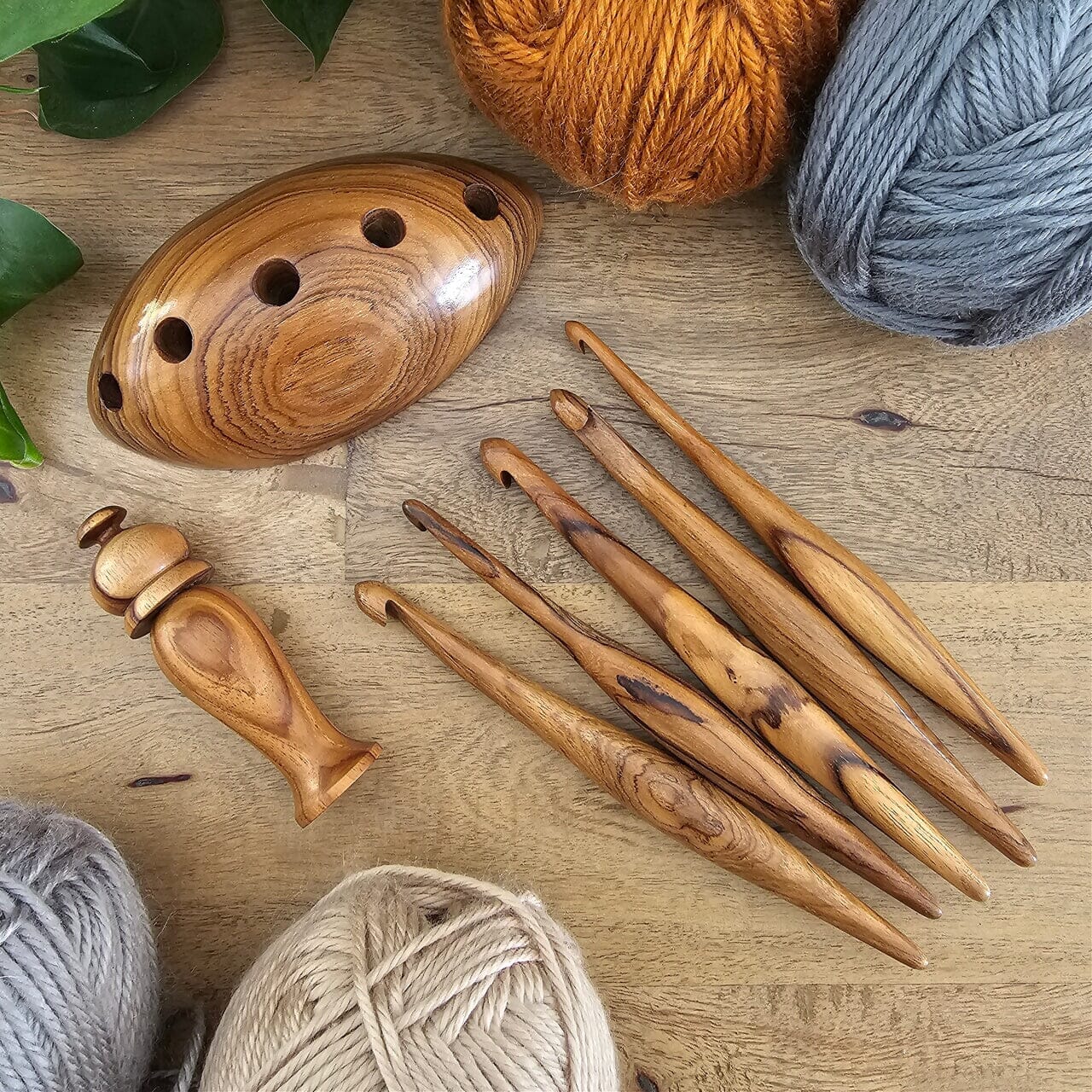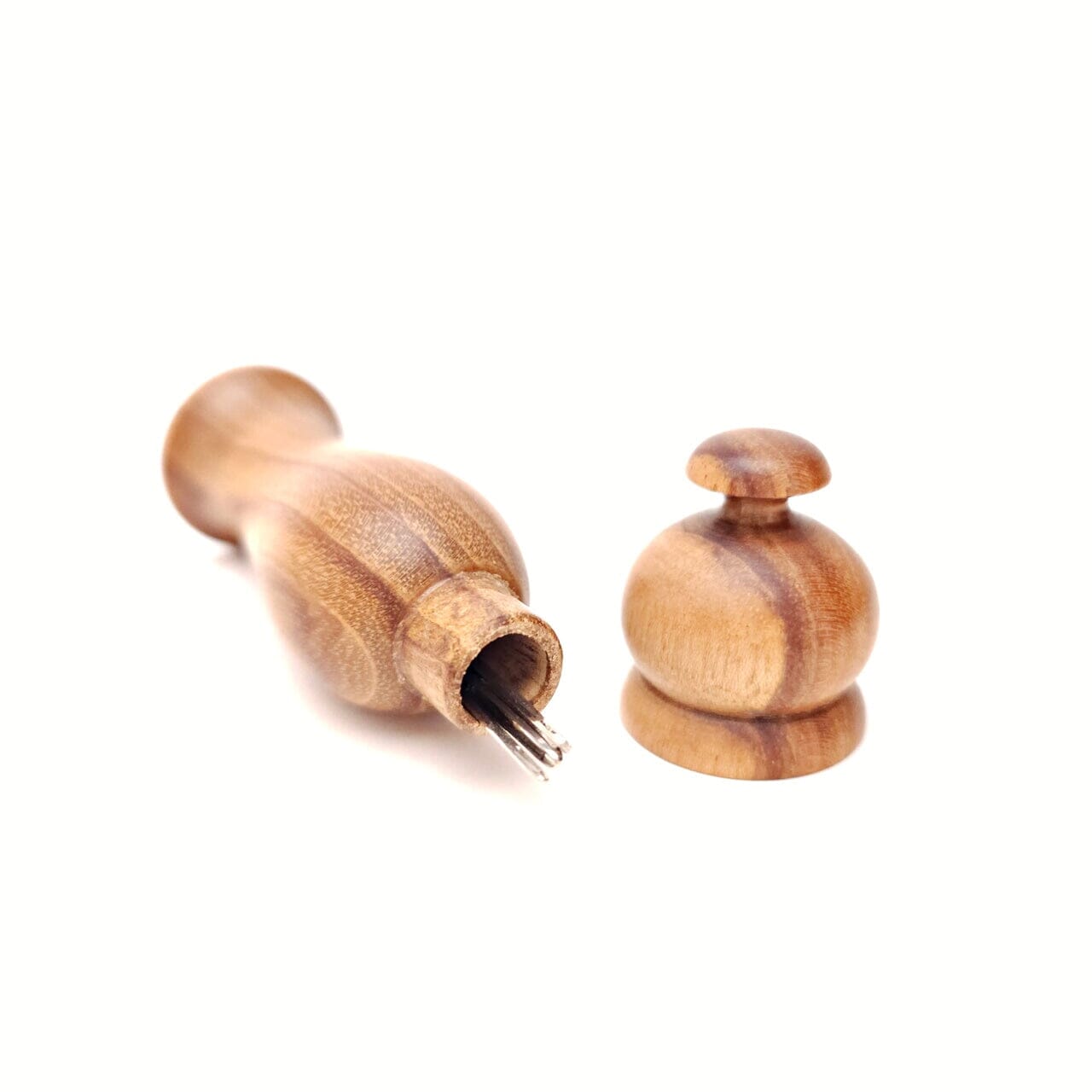 Teak Tapestry Needle Case
Teak Tapestry Needle Cases, previously known as Handmade Wooden Needle Cases, joined the Furls Family in October 2018 and was discontinued in December 2023.
Each needle case is carved, by hand, from a solid piece of wood.

Available in multiple wood variants, these beautiful cases are perfect for organizing your embroidery, sewing, and assorted needles (not included)!

Our large Teak needle case measures approximately 1" in diameter and 3.5 - 4.0" in height allowing it to hold approximately 15 tapestry needles, up to 2 5/8" long.

Storage: Preserve its finish by storing it in its original box or a Furls Hook Stand or Tray. Keep in a cool, dry place.
Cleaning: Wipe gently with a soft, lint-free cloth and avoid abrasive materials to keep your product in mint condition.
Pro Tip: Wash your hands before use. Refrain from using lotions while handling hooks to preserve the finish.